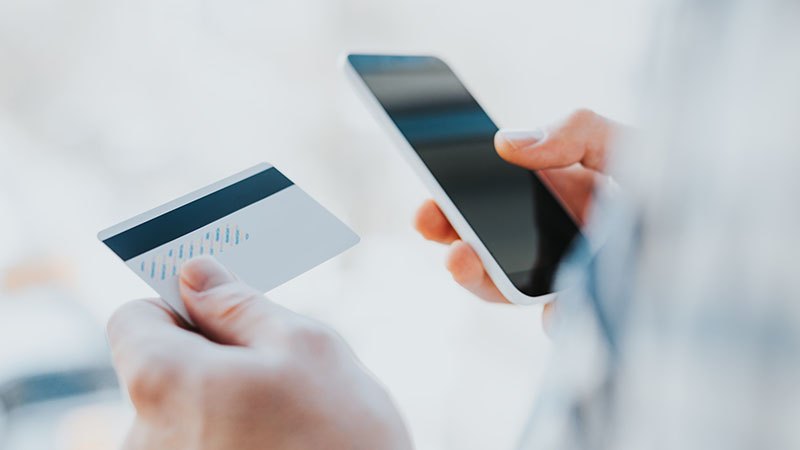 This content is for information and inspiration purposes only. It should not be taken as financial or investment advice. To receive personalised, regulated financial advice please consult us here at Elmfield Financial Planning in Padiham, Burnley, Lancashire.
The UK may be slowly edging its way out of the COVID-19 lockdown, yet financial scammers are still capitalising on the climate of fear and uncertainty to trick people out of their life savings. In the first quarter of 2020, at least 500 coronavirus-related scams and 2,000 phishing attempts were recorded by the National Fraud Intelligence Bureau (NFIB). Many of these were scammers posing as fundraisers for the NHS asking for donations.
Here at Elmfield, our financial advisers here in Lancashire wanted to offer more information about the kinds of scams that have been reported over the lockdown, and some suggestions to help protect yourself. We hope this content aids your thinking. If you'd like to speak to an independent financial adviser you can reach us via:
T: 01282 772938
E: info@elmfieldfp.co.uk
#1 PPE scams
Anyone who has glanced at the headlines since March 2020 will have noticed multiple reports about the UK's shortage of personal protective equipment (PPE) for medical workers and other front-line staff. As such, there have been reports of scammers who have offered consumers fake hygiene products online. Examples include new websites offering hand sanitiser products which do not ship the advertised items, but simply capture the credit card information. Here, you can help protect yourself by online purchasing from trusted, reputable websites.
#2 Job retention scheme scams
In the March 2020 budget announced by the government the job retention scheme was set up to help businesses which faced financial pressure to shed staff due to COVID-19. This would allow workers to be "furloughed" where 80% of their salary would be paid by the government, up to a maximum of £2,500 per month. Criminals have taken this opportunity to email company directors, posing as representatives from HMRC and asking for card details to "send furlough payments through". Be very careful and do not give out card details by email. Phone HMRC directly using their official number on their website if you wish to speak to them directly, or use your financial adviser to go through trusted channels.
#3 Council tax scams
With the government ordering lenders to offer borrowers "mortgage holidays" to people who are struggling to meet their monthly repayments due to COVID-19, one scam has been reported by the Chartered Trading Standards Institute (CTSI) which is troubling. Here, certain scammers have been emailing individuals posing as the local council and claiming to offer households a reduction in council tax during the pandemic. The email then contains a link to a fake website which captures personal information. Quite simply, do not open an email like this. There is no council tax reduction scheme currently available and this will certainly be a scam.
#4 App scams
One idea floated by the government to combat the spread of COVID-19 is to have UK residents download an app which can trace their "close contacts" if they contract the virus, so these people can also be isolated. However, again, scammers have taken this opportunity to try and trick people into downloading a fake app, which then allows them to commit identity theft. Be careful not to download an app like this even from Google Play or other trusted marketplaces. Check the government's official websites for information about tracing apps if – and when – they are released.
#5 Self-employed scams
After the announcements of financial support for companies and employees in March 2020, many self-employed people were concerned about the lack of comparable support for them. Some of these issues have been addressed by the government in more recent announcements, yet there are still scammers offering fake "lump sums" from HMRC to freelancers, contractors and similar workers. Again, be wary of unsolicited contact on this subject and only use trusted websites and phone numbers from the government's official web pages.
#6 Scams using Pets
One interesting and understandable consequence of the lockdown was an increase in internet traffic and searches concerning pets. Many people have felt increasingly isolated since March 2020 and a dog, cat or similar animal could be a good way to gain some companionship. Sadly, there are people with malicious intentions who have also noticed this trend. Action Fraud has reported a notable increase in online adverts claiming to sell cats and dogs, with the request for an up-front deposit to initiate the order. At least £300,000 has been lost so far to these kinds of fake adverts, so be especially careful when browsing social media and other sites where you might see such an offer. Whilst Facebook and other companies will try to reduce these kinds of scams, they are unable to catch them all. If you're thinking about buying a pet, be careful not to place any up-front deposits and be especially wary of anonymous sellers.
Conclusion & invitation
If you are interested in starting a conversation about your financial plan, then we'd love to hear from you. Get in touch to arrange a free, no-commitment consultation with a member of our team here at Elmfield Financial Planning in Padiham, Burnley, Lancashire.
Reach us via:
T: 01282 772938
E: info@elmfieldfp.co.uk