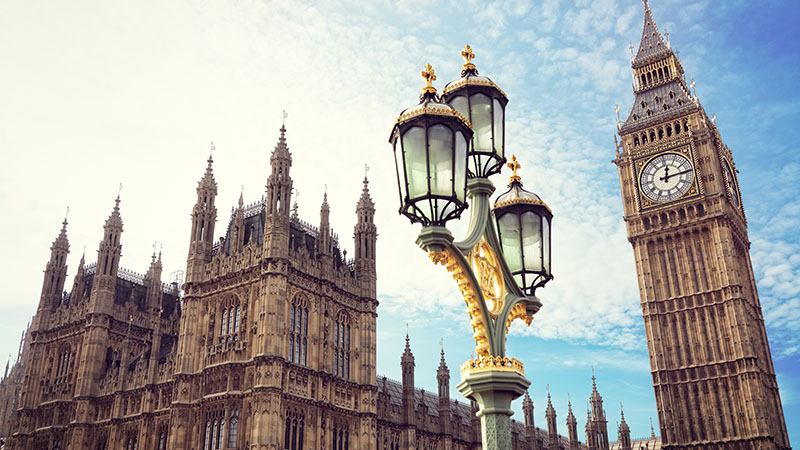 This content is for information and inspiration purposes only. It should not be taken as financial or investment advice. To receive personalised, regulated financial advice please consult us here at Elmfield Financial Planning in Padiham, Burnley, Lancashire.
Chancellor Rishi Sunak was scheduled to deliver a Summer Statement in July 2020, to provide an update on how the UK economy was performing and possibly present some minor policy changes. Instead, the Statement has been characterised as a "mini-budget" due to a range of key announcements which appear set to have an important impact not only on the wider UK economy, but also household finance.
In this article, our financial advisers at Elmfield here in Burnley, Lancashire wanted to offer this summary of the key highlights from the "mini-budget" which may affect you. We hope this content aids your thinking. If you'd like to speak to an independent financial adviser you can reach us via:
T: 01282 772938
E: info@elmfieldfp.co.uk
Hospitality assistance
One of the sectors which has been hit the hardest by the pandemic in 2020 is the hospitality sector, as customers have been barred from pubs, cafes and restaurants. To stimulate recovery in this key business area, Chancellor Sunak has introduced a 50% discount for diners (up to £10 per head) to try and encourage people to "eat out by help out".
There is also a big VAT cut for the hospitality and tourism sectors as the summer holidays come into full swing. Other leisure activities such as zoos and cinemas will see a 5% cut in VAT, whilst other areas such as accommodation, attractions and non-alcoholic drinks will see a reduction from 20% to 5%. Sadly, however, beauty salons and shop owners will not benefit from the cut.
Help for housing
Another hard-hit part of the economy during lockdown was housing. Since March, many sales of properties were put on hold as social distancing prevented property viewings. As lockdown has lifted in July, the housing market is grinding back into motion but is still in a precarious position.
The July mini-budget intends to address this by offering an "emergency stamp duty holiday" to try and revive transactions. Until the end of March 2021, buyers will be exempt from stamp duty on the first £500,000 of any property price – instead of the usual £125,000. As an example, for an average property price sale of £248,000 this would result in nearly £2,500 in saved tax. Someone paying up to the new threshold (i.e. £500,000) could save £15,000!
Those buying a Buy To Let or other second property could also benefit from a lower rate on stamp duty, levied at 3% on the first £500,000 of the sale.
Employment support
Another cornerstone of the July mini-budget is the £30bn which has been publicly set aside to help people find/retain paid work. Here, a number of people in Lancashire who have been furloughed during the UK lockdown may be encouraged to hear that the government will offer employers £1,000 (per head) to retain staff that were furloughed – provided they are kept on the books until the end of January 2021.
There is also a new £2bn Kickstart Scheme which has been announced, intended to create new jobs (subsidised by the government) where young people aged 16-24 may be able to attain a 6-month placement. Traineeships are also being encouraged with businesses being offered £1,000 per trainee (up to 10 jobs per organisation).
Rewarding "going green"
£3bn has also been pledged in the "mini-budget" towards green investment in the UK. Here, people will be able to access up to £5,000-worth of vouchers to make their homes more energy-efficient (e.g. through loft and wall insulation). Certain households will be able to access £10,000 to make upgrades. These measures, if taken up by residents, is likely to help cut energy bills in 2021.
It's also possible that a range of new jobs could be created through the government's Green Jobs Challenge Fund, which has dedicated £40m to stimulate 5,000 new positions at public authorities and charities. Funding (£100m) has also been committed towards clean air capture and another £10m to electric car technology development.
Conclusion & invitation
Far from a simple "update" on the UK economy, the July 2020 Summer Statement contains a range of important policy measures – many of which may particularly be of interest to homeowners. Given the current environment of low interest rates (i.e. 0.10%) and the new stamp duty holiday, it could be a good time to move into a new home with a strong fixed-rate mortgage. It may also be an opportune time to make "green" improvements to your home which could help save on energy bills and help improve the property's value in the future.
For those currently furloughed, the mini-budget could increase your chances of your employer offering your job back to you in the coming months – although this is not guaranteed. If you are concerned at all about your financial security and stability at the moment, then it's a good idea to consider independent financial advice.
If you are interested in starting a conversation about your financial plan, then we'd love to hear from you. Please contact us to arrange a free, no-commitment consultation with a member of our team here at Elmfield Financial Planning in Padiham, Burnley, Lancashire.
Reach us via:
T: 01282 772938
E: info@elmfieldfp.co.uk