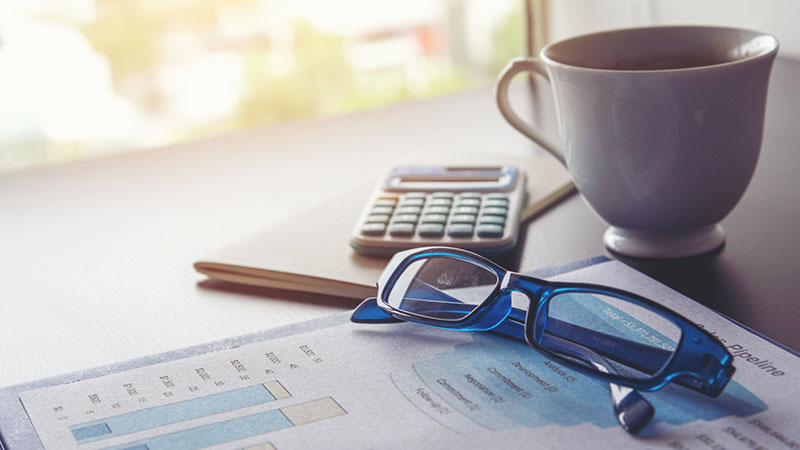 This content is for information and inspiration purposes only. It should not be taken as financial or investment advice. To receive personalised, regulated financial advice please consult us here at Elmfield Financial Planning in Padiham, Burnley, Lancashire.
Financial advisers. IFAs. Financial planners. Investment advisers. Pension transfer specialists. For the uninitiated, labels like these may appear synonymous and unimportant. Yet there are key differences which do matter – especially if you find yourself needing help understanding and making decisions involving complex matters of wealth and personal finance.
In this article, our team here at Elmfield Financial Planning in Padiham, Burnley, Lancashire offers an overview of two professions you are likely to consider in the future – financial advice and financial planning. Below, you'll find a summary of their similarities, differences and when it can be wise to consider one or the other. We hope you find this content useful. If you'd like to speak to an independent financial adviser then you can reach us via:
T: 01282 772938
E: info@elmfieldfp.co.uk
What financial advice & planning share in common
In many places (e.g. the UK), terms like "financial advice" are carefully regulated – particularly by the Financial Conduct Authority (FCA). Not just anyone can call their company or themselves a financial adviser or planner. Certain conditions, qualifications and skill sets must be met first. At minimum, for instance, in 2020 all financial advisers must hold a QCF (Qualifications and Credit Framework) approved Level 4 qualification.
What adds to the confusion in the UK, however, is that any financial adviser can label themself a financial planner. Admittedly, the two do share some important similarities. Both can help clients with a similar range of subjects such as pensions, investments and insurance. Yet there are key differences which can matter for someone seeking professional advice about their money.
Financial advisers & planners – key differences
Suppose you went to a friend and asked them for advice. In this situation, you are likely looking for something slightly different had you, instead, asked them for a plan. The former word comes from the Latin "videre" which means to "look at something in a particular way" – i.e. to give an opinion. The word plan, however, comes from "pianta" which connotes "planning a building". In other words, advice can be focused and isolated to one event (e.g. advice about a family feud), whilst a plan involves a complex endeavour to create something consisting of multiple "parts", united in a common long-term goal – such as a building project.
This can help to start understanding the differences between a financial adviser and planner. For the former, you might ask them a question like: "How should I invest X sum of money which I recently inherited?" The focus is very much on a specific incident or situation involving money. With a financial planner, however, you might discuss the bigger questions of: "What do I want to achieve in life and how do I get there?" Here, the focus is instead on life goals and dreams – marshalling multiple endeavours together to move you towards them.
At this point, it becomes a bit clearer where financial advice and planning begin to diverge. The first, for instance, is highly "product focused". Your discussion with an adviser may focus largely on a specific product such as an ISA or a pension – i.e. how to get the most of it or "fix" it. On the other hand, a financial planner will likely look at your strategy for your ISAs and pensions within a wider financial roadmap. Financial advice, moreover, is arguably more "short-term" in nature – e.g. helping you survey the market for the "right" life insurance product for your circumstances at the present time. A financial planner, however, will be more concerned with the longer-term by assisting you in planning for your future over the coming decades.
Due to these differences in time horizon, a financial adviser will likely be more "transactional" in their approach – providing a "one-off" service. Since a financial planner is focused on your future in the long-term, however, your relationship with them is more likely to be ongoing and "close" as you keep turning to them over the years for guidance.
Which is right for me?
Hopefully, by now it may be clearer which of the two – financial advice or planning – could be the best "fit" for you. A financial adviser can be helpful if you have a specific financial problem which needs addressing. For instance, perhaps you have many pension pots that need consolidating or a final salary pension which you are considering transferring. A financial planner, however, is often a much better option for those seeking to address multiple financial/wealth problems and questions, bringing them together into a coherent plan which moves them towards their goals.
If you are interested in starting a conversation about your own financial plan or protection then we'd love to hear from you. Get in touch to arrange a free, no-commitment consultation with a member of our team here at Elmfield Financial Planning in Padiham, Burnley, Lancashire.
Reach us via:
T: 01282 772938
E: info@elmfieldfp.co.uk