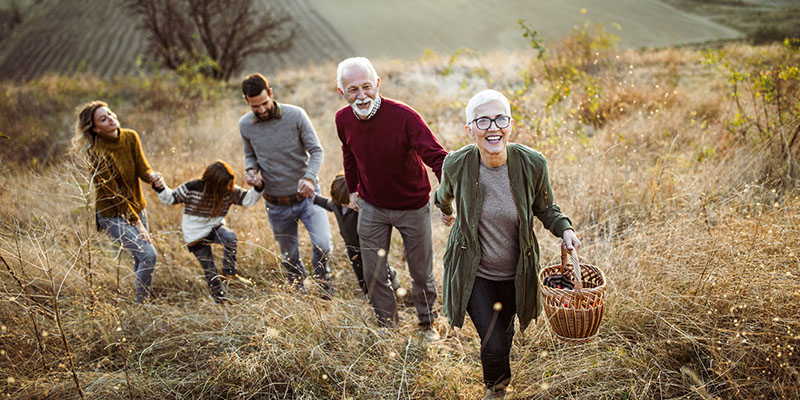 This content is for information and inspiration purposes only. It should not be taken as financial or investment advice. To receive personalised, regulated financial advice please consult us here at Elmfield Financial Planning in Padiham, Burnley, Lancashire.
Our financial goals and needs usually change as we get older. Each stage of life brings distinct challenges and opportunities as we seek to bring greater control to our finances. Yet how do you navigate the transitions to each stage of life successfully – particularly when it comes to your wealth? Here at Elmfield in Padiham, Burnley, Lancashire, our financial planners believe there are at least four "financial life stages" where an experienced professional can add value – maybe even identifying opportunities which you may have otherwise missed. In this article, we expand on these four stages and financial planners like us can help. We hope you find this content useful. If you'd like to speak to an independent financial adviser then you can reach us via:
T: 01282 772938
E: info@elmfieldfp.co.uk
Stage #1: Career beginnings
For those in their 20s and 30s starting careers, there are many financial decisions before them which can dramatically affect their life course and quality. Most immediately, a house deposit may be top of the agenda. Most immediately, a sensible budget is needed and, longer term, a strong investment strategy. Balancing these various goals can be challenging, but a financial planner can help you tie everything together. It may be that they can help you craft a strategy which gets you on the property ladder sooner than expected (e.g. by crafting an investment plan that builds wealth faster than relying on cash savings).
Stage #2: Mid-life
As you move through your 30s and 40s your career, lifestyle and priorities often change. Maybe you are now a mortgage holder, also married with young children. Your earnings have hopefully gone up – yet, most likely, so have your outgoings. This stage can be especially important to get a strong financial protection plan in place. Here, again, a financial planner can help.
Perhaps the best route in one particular case is to find a robust life insurance policy (to cover the mortgage in case of premature death), as well as some income protection in case injury or illness suddenly leaves you unable to work. This may also be the stage where debt repayment strategies are needed, freeing up more income to put towards retirement and investments. It may also be that you need professional help refining your budget and getting your assets in better order for tax purposes. In these areas, a financial planner can help immensely.
Stage #3: Pre-retirement
Your 50s and 60s, again, often see some important life changes. Maybe the kids leave home and you have nearly settled your mortgage. You might be considering leaving the workforce in the near future. As such, many people start to worry about their pension. How much money do I need, and will I have enough? Pensions, moreover, can be very complex.
First of all, you might have ten or more pensions scattered across different jobs throughout your life. Secondly, each of them comes with its own scheme rules, performance and fee structures. Answering these questions and bringing everything together under a manageable, coherent retirement plan can be one of the best reasons to approach a financial adviser. Here at Elmfield, for instance, we have witnessed many clients realise that they can retire earlier – or with a better quality of life – than they previously thought, all because of careful planning and improvements made to their financial plan using expert advice.
Stage #4: Retirement
For those enjoying "life after work", financial goals are often focused on financial stability and comfort in old age. With your career over, income now typically comes from other sources such as ISAs, pensions and perhaps some property investments (e.g. a Buy To Let). However, your financial journey is far from over at this point. Many important decisions still need to be made. How will you pass on your estate to your loved ones when you die? How will you pay for long term care, should the need arise? What if your pension falls in value due to a stock market fall, or you need to downsize or consider equity release? These kinds of questions can be complex to deal with on your own, especially when there are difficult, shifting laws to take into account such as those surrounding inheritance tax (IHT). A financial adviser is well-positioned here to help you gain access to the information you need to make wise choices, keep your financial plan on track and avoid tax-inefficiencies.
Invitation
Financial advisers and planners are sometimes seen to be mainly relevant just for over-50s. Yet an experienced, qualified financial guide can be invaluable at each of life's stages. Not only can they potentially save you money in the long run by mitigating tax, but they can help you to avoid costly – perhaps irreversible – mistakes due to insufficient knowledge about an important area of financial planning (e.g. pensions or IHT).
If you are interested in starting a conversation about your own financial plan or investments, then we'd love to hear from you. Please contact us to arrange a free, no-commitment consultation with a member of our team here at Elmfield Financial Planning in Padiham, Burnley, Lancashire.
Reach us via:
T: 01282 772938
E: info@elmfieldfp.co.uk