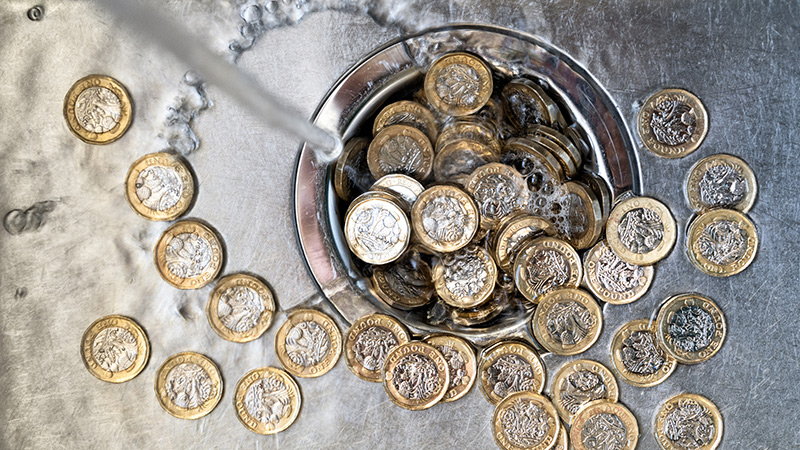 This content is for information and inspiration purposes only. It should not be taken as financial or investment advice. To receive personalised, regulated financial advice please consult us here at Elmfield Financial Planning in Padiham, Burnley, Lancashire.
Even astute, wealthy people can make big mistakes with their money. Many of these can be attributed to a failure to plan effectively. In this guide, our team at Elmfield Financial Planning in Padiham, Burnley wanted to offer an overview of common financial planning mistakes we have seen – and what to do about them. We hope you find this content useful. If you'd like to speak to an independent financial adviser then you can reach us via:
T: 01282 772938
#1 Not diversifying
If you hold investments in just a few companies or industries – particularly in one country – then you are likely over-exposing yourself to risk. However, a lack of diversification can also manifest in other ways. For instance, a couple who work in the same industry (or organisation) may also invest heavily in stock options for retirement (i.e. employer or industry stock). If your employer or the industry then falls on hard times, the couple may experience multiple shocks including losing employment, much of your savings and possibly much of your home's value (if your employer is a major employer in your area).
#2 Not saving early
The earlier you save and invest, the more time you have for compound interest to work. As an example, imagine you start investing £100 a month from age 20 for the next 40 years. By the time you turn 60, assuming an average 7% annual return, you could have £247,154. However, imagine you start investing at age 30 and do so for 30 years. With the same assumptions, the pot could be worth £116,945 by age 60. Starting at age 40 and investing for 20 years, the pot is likely to be closer to £50,753 in value. 
#3 Timing the market
Did you know that most professional money managers fail to beat the market on a consistent basis? In 2020, 60.33% of large-cap funds failed to beat the S&P 500 index over a 1-year period – whilst over 5 years, the figure rises to 75.27%. Yet many people still believe they can see gaps in the market that experienced, full-time active fund managers cannot see. Be mindful that, if you try to "buy low" and "sell high" with your investments, this strategy is likely to eventually fall dramatically short of your expectations. Instead, consider making monthly contributions to your portfolio and spend "time in the market", where you are likely to see better results.
#4 Not preparing for the worst
COVID-19 should be a reminder that bad things can happen to any of us, at any time. Yet many people still do not have a will in place. Others do not have life insurance, critical illness cover or other financial protection in place to provide financial support in the event of disaster. At the very least, each household should have 3-6 months' worth of expenses in easy-access savings – in case of job loss or an unexpected, large expense (e.g. a family emergency). Speak with your financial adviser if you suspect your financial protection needs examination.
#5 Overextension
Many people are inhibited from saving and investing more for the future due to needlessly-high expenses in the present. A classic example is buying a house that you cannot really afford, or where the mortgage repayments would be very difficult if you (and/or your spouse/partner) lost employment. Another is simply using a pay rise to fund a more luxurious lifestyle, rather than using some of it to also build your net worth (e.g via investing). Be careful with choosing a place to live, therefore, and how to commit extra income as/when it arrives.
#6 Poor communication
One common reason for financial planning mistakes in a couple is a failure to communicate well. Remember, each of you is likely to have different attitudes towards money, as well as different ways of managing money and styles of investing. One person may be "financially astute" whilst the other may take little interest in (or care with) money. Try to mitigate financial problems between you and your significant other by keeping each other in the "financial loop" and regularly communicating about spending, savings and investments. If you have children, consider also including them in discussions about money to teach them good values.
#7 Doing complete DIY
It is important to be involved in all aspects of your finances. However, managing everything effectively yourself – especially as your estate grows and becomes more complex – is a very difficult ask for most. Tax laws change, as do the markets and also your financial situation. Having a financial planner on-hand can be immensely helpful. This person can look at your circumstances more objectively and help you make improvements to your plan, helping you save on investment fees and tax. They can provide you with the most up-to-date information regarding different areas of wealth and finance, helping you make more informed decisions.
Invitation
If you are interested in starting a conversation about your own financial plan or investments, then we'd love to hear from you. Please contact us to arrange a free, no-commitment consultation with a member of our team here at Elmfield Financial Planning in Padiham, Burnley, Lancashire. 
Reach us via: 
T: 01282 772938