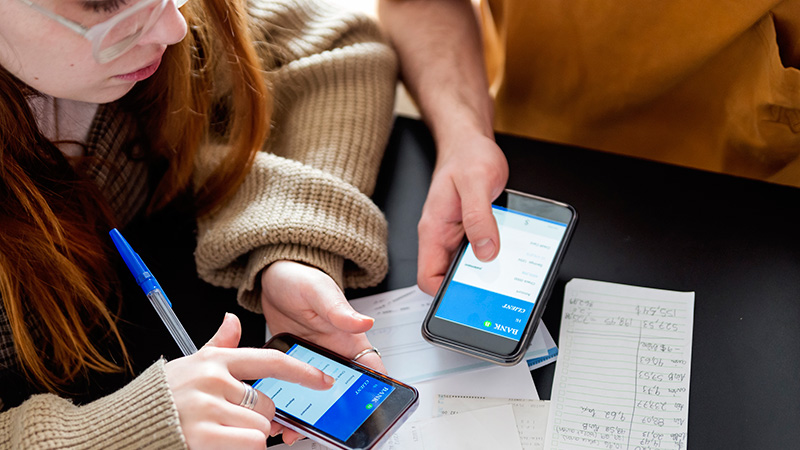 This content is for information and inspiration purposes only. It should not be taken as financial or investment advice. To receive personalised, regulated financial advice please consult us here at Elmfield Financial Planning in Padiham, Burnley, Lancashire.
The cost of university today is far from straightforward. Student loans, tuition fees, maintenance grants – the list goes on. How can students enter higher education (HE) and be confident that the finances will be viable over the next 3+ years? How can you be sure that the debt you leave university with can be managed and paid off? In this guide, our financial planning team here at Elmfield FP in Padiham, Burnley, Lancashire offers some thoughts on these crucial questions. We hope you find this content useful. If you'd like to speak to an independent financial adviser then you can reach us via:
T: 01282 772938
Understand the likely costs of university
University costs money – not just for the tuition, but also to cover living expenses. It is important to have a firm grasp of the big costs, as well as the smaller ones which can add up over time – and which can be easy to miss. Here is an overview of likely costs to consider:
Tuition fees

Accommodation 

Utility bills

Food

Clothes

Personal care (e.g. hair products)

Transportation

Course materials (e.g. textbooks and software)

Computer costs (e.g. a laptop)

Hobbies, such as sports and gym memberships

Mobile phone bills

Parties and eating out
Let's start to build a picture of what all of this could cost. In 2021-22, most English universities will charge £9,250 per year for tuition fees. Accommodation will vary widely depending on the type of accommodation and where in the UK you study. London will likely be more expensive than Sheffield, for instance. You should prepare to pay at least £300 per month, however. 
Transport, food and utilities can easily add up to £200 per month. Clothes, hobbies, takeaways, snacks, alcohol, personal care, coffees and hobbies can also add up to over £200 per month. Moreover, it is a good idea to anticipate unexpected costs such as last-minute holidays, banking charges and other expenses – which could add a further £100 per month, or more. All in all, you may be looking at over £800 per month to support your student lifestyle, aside from tuition fees (i.e. nearly £10,000 per year). Those students with low financial discipline, however, are likely to pay significantly more.
How can I manage my costs?
University is meant to be a great experience, so you do not want to be too frugal. It is important to enjoy yourself. However, having a budget for each of the aforementioned costs can help you keep your costs under control. One idea is to set up a direct debit to a dedicated bank account, at the start of the month, with your housemates. This can cover regular, shared costs like food and utilities. Be careful about setting up a joint account, as this can risk your finances and credit rating if someone does not pay their fair share. 
You can also mitigate transport costs by buying a student season ticket. Second-hand textbooks can also often be found for cheaper, online, from previous students (alumni). Some people also find it helpful to write down their daily expenses, or record them in an app, to stop certain costs from getting out of control (e.g. coffee and alcohol).
How can I afford all of this?
The good news is that funding is available for students – even those from poorer backgrounds. This includes a UK government loan to cover your course fees at an English university (not means-tested) and a means-tested Maintenance Loan or Grant to help you with your living costs. For the latter, the maximum you can get is £9,488 per year (slightly more for those who study in London), and parents may be expected to contribute – so you will need to plan together. If you expect to spend far more than this, and your parents cannot realistically afford to cover the cost, then you may need to work part-time, or during the holidays, to support yourself.
Can I pay everything off when I'm finished?
Suppose you study a 3-year university course and take the full £9,250 Tuition Fee Loan and the £9,488 Maintenance Loan each year. This could potentially leave you with over £56,000 in debt to repay after your studies. How can you pay this back? Here, it can help to think of your student loan as a graduate tax. You only start repaying it when you start working and earn over £27,295 per year. Once your earnings exceed the threshold you will repay 9% of your earnings. 
Realistically, most graduates will not start repaying their loan until at least a few years into their new careers. This is because your starting salary is likely to be below £27,000 unless you enter high-earning professions such as law, medicine or sales. There is also a "write-off" date for your student loans, which is 30 years after the first April since graduation. This should remove much of the pressure to repay your student debt early – which is likely to make sense only in a minority of cases, for certain higher earners.
Invitation
If you are interested in starting a conversation about your own financial plan or investments, then we'd love to hear from you. Please contact us to arrange a free, no-commitment consultation with a member of our team here at Elmfield Financial Planning in Padiham, Burnley, Lancashire. 
Reach us via: 
T: 01282 772938