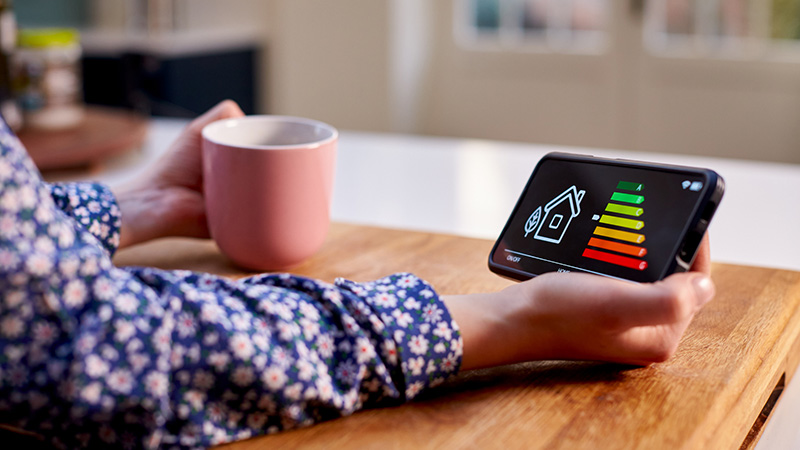 This content is for information and inspiration purposes only. It should not be taken as financial or investment advice. To receive personalised, regulated financial advice please consult us here at Elmfield Financial Planning in Padiham, Burnley, Lancashire.
Households are facing increasing pressure from the rising cost of gas and electricity. In 2021, the average annual gas bill was £575 (£47.92 per month) and electricity was £764 per year (consumption of 3,600 kWh/year) – bringing the total to £1,339. At the time of writing in June 2022, however, the energy price cap set by Ofgem (the UK's energy regulator) is £1,971 after getting raised by 54% in April. Ofgem has also recently warned that prices could rise even higher by £800 in October. 
This is, understandably, causing many households to re-evaluate their budgets and cut back on spending. As financial planners here in Padiham, Burnley, our team at Elmfield has also been questioned by clients about the implications for personal wealth preservation and growth. In this article, we address some of the commonly-asked questions on this subject. We hope this helps you and invite you to contact us if you'd like to discuss your own financial plan.
Why is energy so expensive right now?
There are multiple factors behind the rise in energy prices. Firstly, in 2021 both Europe and Asia experienced a particularly cold winter. This led to higher consumption and a reduction in gas supplies, which needed replenishing. Secondly, around the same time, COVID-19 lockdowns were starting to ease – leading to more demand (e.g. increased car usage as more workers commuted to work). A third factor is the Russian invasion of Ukraine in February 2022. This has led to heavy sanctions on the former; a major global producer of oil and gas. Although the UK is not particularly reliant on Russian energy supplies, the geopolitical situation has still impacted worldwide wholesale prices – leading to a knock-on effect here at home.
What happens if my supplier collapses?
The rise in energy prices has led at least 27 UK energy companies to go bust since January 2021. Together Energy, for instance, went under in January 2022 – leaving 176,000 customers temporarily without a supplier. If you are worried about what might happen to your supplier, Ofgem has stated that it will step in to arrange a new one for you. However, the rate you are offered by your new supplier is very likely to charge you at the current price cap (£1971).
Will the Government offer any help with my bills?
The UK Chancellor Rishi Sunak announced on 27th May that millions of UK households will receive a £400 grant later in 2022. This will be largely funded by a "windfall tax" on "gas giant" companies, and is designed to help households with the rising cost of gas and electricity. Nobody will be obliged to repay the grant.
This has been largely welcomed as an improvement to the Chancellor's original plan to offer a £200 (repayable) discount on Council Tax for all households in October. However, in real terms it still means that households are likely to face higher energy bills later in the year. If energy bills rise by £800 in October – as Ofgem have predicted – then UK households may still face a £400 higher annual bill from the new price cap rise.
Is there any way to lower my energy bills?
If you are still on a fixed-rate deal from before the April 2022 price cap rise, then most likely you can avoid paying the current £1,971 annual rate until the deal ends. At that point, however, the current marketplace is proving very difficult for customers to "shop around" to get a rate below this. Rather, to save money on energy, households will probably do better by finding ways to cut on their consumption.
A good starting point is to check where you are wasting electricity. Are smartphones regularly left to charge overnight? Could PCs be unplugged at the wall, when not used? It may be time to consider making your home more energy efficient, as well. For instance, could you invest in loft insulation or double glazing? However, bear in mind that these improvements require a large up-front cost which many households might struggle to find right now. 
What does all this mean for my financial plan?
Hopefully, the rise in living costs we currently see will only last a short while. The BoE (Bank of England) has a target of 2% inflation rather than the current 9%, and will attempt to bring the current situation under control (e.g. by raising interest rates). However, in the meantime savers and investors are likely to see their "real returns" lowered as the purchasing power of each GBP is lowered by inflation. Those who have not yet devised or reviewed their investment strategy, therefore, may benefit from seeking professional advice to ensure you are best positioned to move confidently towards your wealth goals. More immediately, of course, you might need to check your income and expenditure to make sure you are maintaining financial stability for both you and the loved ones in your home. 
Invitation
If you are interested in starting a conversation about your own financial plan or investments, then we'd love to hear from you. Please contact us to arrange a free, no-commitment consultation with a member of our team here at Elmfield Financial Planning in Padiham, Burnley, Lancashire. 
Reach us via: 
T: 01282 772938