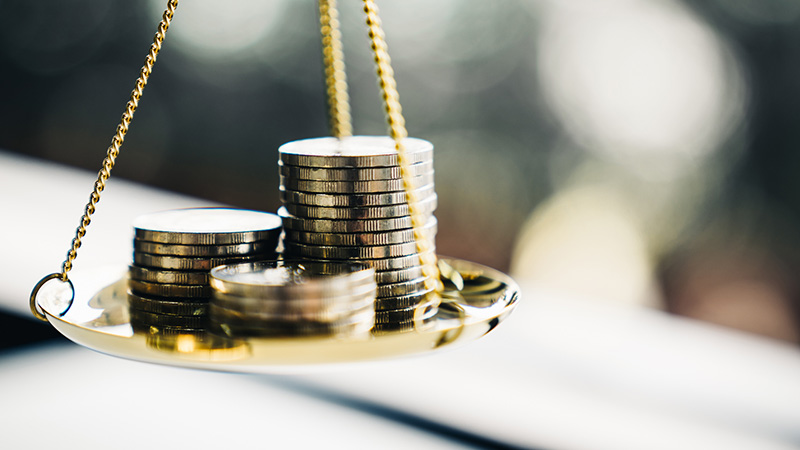 This content is for information and inspiration purposes only. It should not be taken as financial or investment advice. To receive personalised, regulated financial advice please consult us here at Elmfield Financial Planning in Padiham, Burnley, Lancashire.
With inflation running at 9% (the highest since 1982), many people are wondering how to keep their savings growing, in real terms. Interest rates from regular accounts rarely beat 1%, so a 9% inflation rate could represent more than 8% loss – even if your bank statement says you have earned more interest over 12 months. In light of this, some are considering Premium Bonds as an alternative to cash savings. 
Below, our financial planning team at Elmfield here in Padiham, Burnley offers a review of Premium Bonds in 2022 – comparing them to regular cash savings. We hope this is useful and please get in touch if you'd like to discuss your own financial plan with us over a free, no-commitment consultation.  
What are Premium Bonds?
Premium Bonds operate on a "prize draw" model. Rather than giving you interest (like saving in cash), you are given the chance to win a tax-free prize each month – with up to £1m. You need to pay in at least £25, and the most you can pay is £50,000.
One reason Premium Bonds have suddenly gained intrigue is that the odds of winning a prize have recently risen. From June, the odds have fallen from 34,500 to one, down to 24,500 to one – representing an annual prize fund rate ("interest rate") of 1.4% (up from 1%). 
This represents the highest rate in 9 years and compares favourably to the average rate offered by easy-access savings accounts (0.39%). There are some rare easy-access deals currently on the market offering 1.31% – 1.5%, but these are typically offered by smaller providers who only grant them to long-term existing customers.
How likely am I to win?
It is worth noting that, whilst the overall odds of winning a prize from Premium Bonds have now risen, the chances of winning the biggest pay-outs have not. There are still only two 1m prizes on offer each month. 
Prizes for Premium Bonds are split into three categories: higher value (£5,000 – £1m prizes), medium value (£500 – £1,000) and lower value (£25 – £100). The odds of winning a prize from the first is (approximately) between 1 in 323m to 1 in 59bn; the second 1 in 10m to 1 in 28m; and the third 1 in 24,500 to 1 in 2.4m. The odds of winning nothing are almost certain.
As such, you are overwhelmingly likely to win a small prize each month (if anything at all). 
Are Premium Bonds a good option, then?
The chances of winning a prize increase with the number of Bonds you hold. Someone with £50,000 in Premium Bonds is much more likely to win compared to someone with a single £25 Premium Bond. However, whilst the winning odds grow with the amount you invest, the potential returns also shrink. 
For instance, imagine Person A buys £10,000 of Premium Bonds. Person B buys £20,000. If they both are extremely lucky and win £1,000 in a given month, then the former has made a 10% return. The latter, however, has made a 5% return.
Here, it is important to consider the heart of the cash vs. Premium Bonds debate: how likely are you to win a prize within 12 months, and how much? This will help you decide which one is best for your own savings strategy. 
For instance, do you prefer a guaranteed 0.39% interest rate from a regular savings account? Or, would you prefer a 1 in 24,500 chance of winning £25, a 1 in 2.4m chance of winning £100, or a 1 in 10m chance of winning £500? 
This partly depends on your attitude to risk. Although your money is protected by the Financial Services Compensation Scheme (FSCS) with both options, you may want the certainty of an interest rate payout from a regular savings account (even if it is low). 
A different personality, on the other hand, may look at the 0.39% as a guaranteed loss in today's high-inflation environment, opting for their chances with Premium Bonds. With this said, if you are considering Premium Bonds as an alternative to cash investments, it is likely worth putting in a larger sum to increase your odds of winning the bigger prizes. A financial planner can help you determine the best amount in light of your financial goals and circumstances.
Remember, although the "prize rate" is 1.4% each year, this represents the mean average (i.e. the "average luck") – that most people will not achieve. Here, NS&I are trying to say that, for every £100 paid into Premium Bonds, £1 is paid out. However, the smallest prize is £25, this is practically impossible. 
A better way to determine your winning chances – as Martin Lewis shows – is to use the median average. Here, you are most likely to win nothing each year if you hold £100 – £1,000 in Bonds. Those with £10,000 could win £100, and those with £39,000 have a chance at £500.
Invitation
If you are interested in starting a conversation about your own financial plan or investments, then we'd love to hear from you. Please contact us to arrange a free, no-commitment consultation with a member of our team here at Elmfield Financial Planning in Padiham, Burnley, Lancashire. 
Reach us via: 
T: 01282 772938