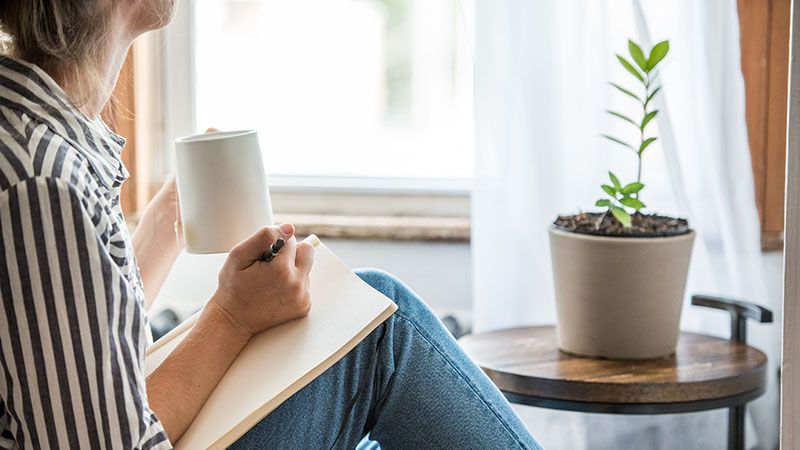 This content is for information and inspiration purposes only. It should not be taken as financial or investment advice. To receive personalised, regulated financial advice please consult us here at Elmfield Financial Planning in Padiham, Burnley and across Lancashire.
2020 has certainly been a year like no other, and the upcoming summer appears to be much the same. Although 500 travel companies claim that they have assurance from the UK government that air corridors will reopen by the end of June to allow some international holidays, it remains unclear whether British people will seize the opportunity. Many are likely to remain nervous that another surge of COVID-19 in the UK or overseas could lead to becoming stranded abroad, and so may prefer a UK-based holiday instead. Others may simply stay at home.
With so many different possibilities for the 2020 summer, it's important for people to make wise decisions with their money and wealth. If you plan on a quiet summer at home, it may be a good idea to plan some low-cost activities to keep the family entertained. It could also be a great time to go over your financial plan to see if improvements could be made to help grow and preserve your wealth. Here at Elmfield, based in Lancashire, our financial advisers offer this short guide to help inspire some ideas about how to refine your finances this summer.
We hope this content aids your thinking. If you'd like to speak to an independent financial adviser please contact us via:
T: 01282 772938
E: info@elmfieldfp.co.uk
Don't assume you'll spend less
One interesting trend over the past decade has been a steady rise in holiday spending by British people. In 2011, about £25m was spent on holiday visits abroad by UK residents. By 2019, however, this had risen to £43.4m – with most travel destinations to Europe. In fact, there is research to suggest that, in recent years, most British people holiday twice a year and spend about a quarter of their disposable income on holidays.
With summer 2020 coming up, however, questions abound about which options will be open to British people for a holiday and how costs might be affected. Will hotels and travel companies offer discounts to try and drum up British tourism, or will they anticipate high demand and price themselves higher to try and recoup some of their losses during lockdown? The latter, of course, could lead to UK residents paying more on holidays than in previous years. However, with many people keen to just "get out" and "have a change from being stuck at home", there is a chance that some people may be willing to pay above board and break their budget.
As financial advisers here in Lancashire, we certainly would not want to discourage anyone from a much-needed holiday once it becomes viable. However, we'd suggest making a spending plan for the summer months which allows your family to enjoy themselves, without jeapordising your savings or emergency fund. For those planning to stay at home, this is also a good idea. Don't assume that you'll naturally spend less money simply because you're not going overseas.
A good time to review your financial plan
The slower pace of summer can also be a great time to take stock of your financial plan to see if there are ways to increase investment returns, reduce unnecessary risks and taxes, and slash needless spending which is eating into your disposable income. Here are some ideas to think about discussing with your financial adviser:
Check the retirement account. With many people losing work hours or getting furloughed since March 2020, it's possible that your pension contributions might have been affected. Summer could be a good time to check where things are up to.
Check your ISA allowance. In 2020-21 each person is entitled to save up to £20,000 per year into their ISA(s), which allows for tax-free investment growth. Once the 6th of April comes around this allowance is refreshed and any unused allowance is lost. Are you on track to take full advantage of what is on offer in this present tax year?
Check the emergency fund. Do you have 3-6 months-worth of living expenses available in an easy-access savings account? If this safety net isn't quite there, then consider if there might be opportunities in the summer to build it up.
Check your credit score. It's a good idea to check this every so often to see if there are ways you can improve it. This could help you to secure a better future mortgage (or remortgage).
Check the mortgage. How much do you have left to pay off? Did you ask for a mortgage holiday from your lender? If you did the latter, then it really is wise to evaluate how this may affect your financial plan. The months of missed repayments are likely to be added to future repayments, which could affect your monthly budget.
Check protection plans. Is your life insurance and similar protection policies up to date? It might be that these need revisiting with your financial adviser if your circumstances have changed significantly (e.g. if you had a child or moved into a bigger home).
Conclusion & invitation
If you are interested in starting a conversation about your financial plan, then we'd love to hear from you. Get in touch to arrange a free, no-commitment consultation with a member of our team here at Elmfield Financial Planning in Padiham, Burnley, Lancashire.
Reach us via:
T: 01282 772938
E: info@elmfieldfp.co.uk