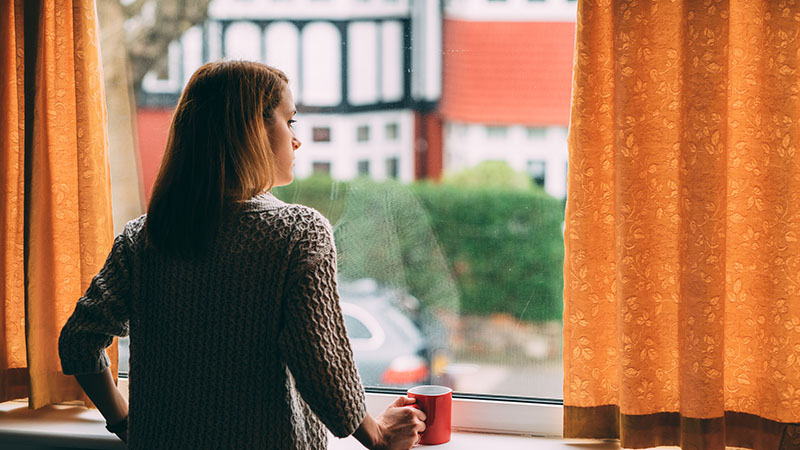 This content is for information and inspiration purposes only. It should not be taken as financial or investment advice. To receive personalised, regulated financial advice please consult us here at Elmfield Financial Planning in Padiham, Burnley, Lancashire.
In 2020, financial protection has increasingly gained public attention in the wake of coronavirus. Many people are understandably worried about their health, jobs and income – wanting to make sure their loved ones have access to maximum financial stability should the worst happen. Life insurance is particularly important in this respect – providing a much-needed lump sum to your surviving family members in the event of premature death.
Even though COVID-19 appears to pose a low mortality rate for people who become infected and who are not classed as "at-risk", it is still important to review your financial protection plan at these challenging times. In this short guide, our team at Elmfield Financial Planning in Padiham, Burnley, Lancashire offer some answers to some FAQs about life insurance we have received recently in light of the pandemic. We hope you find this content useful. If you'd like to speak to an independent financial adviser then you can reach us via:
T: 01282 772938
E: info@elmfieldfp.co.uk
Will COVID-19 prevent me from finding a life insurance policy
The short answer is no – companies are still offering life insurance and other financial protection products in autumn 2020. This much should quickly become clear through a quick check of any well-known policy comparison website. Yet many insurers are also becoming more careful with the policies they offer. Some, for instance, are asking additional questions on their application forms for mortgage protection and life insurance products. These tend to be along these lines:
Have you tested positive for COVID-19 within the past X number of days?
Have you demonstrated any symptoms of the virus within this time (e.g. cough)?
Have you been self-isolating or told by a medical professional to do so?
Within the last X number days, have you had close/direct contact with anyone displaying symptoms of COVID-19?
Can I still get life insurance if I respond to the above in the affirmative?
It is still possible with many providers, yes. However, it might affect the options available to you and the premiums you have to pay. Many companies will ask you to re-apply once you're able to respond "No" to the types of questions above. Some are currently being quite strict, requiring you to wait 90 days once your symptoms cease before they will consider your application again. It is important, regardless, to answer truthfully on your application form. Do not lie – otherwise you run the risk of your policy not paying out later, should the company find evidence of falsehood after submitting a claim.
I already have a life insurance policy from before the pandemic. Can a claim be submitted if I die of coronavirus?
Here, it's important to check the details of your policy. Consider seeking professional financial advice to ensure you leave no stone unturned. Some life insurance policies, for instance, also include critical illness cover (CIC). Since COVID-19 is a new virus, however, it likely will not be specified within the terms of an older policy. As such, it may not be possible to claim CIC under these terms. However, should you die from COVID-19, bereavement claims should largely be processed as normal – although, again, you should check to see which situations are covered.
I currently have no life insurance and have COVID-19 symptoms. How can I protect my family financially at this time?
We recommend seeking independent financial advice to review your options. They may be able to help you find companies which do not require a long waiting period to be clear of symptoms, before an application can be submitted. In the meantime, this financial professional can help to devise a protection plan for the shorter term. This might involve reviewing your assets and also your emergency fund, to help ensure that your family's expenses are covered if you find yourself suddenly unable to work due to injury, ill health or loss of employment.

Can I use private health insurance if I need medical care for COVID-19?
Life insurance and private medical insurance (PMI) are often dealt with under separate policies. If you have the latter, then remember that in the UK urgent or emergency care are not covered by PMI. You will need to check the terms of your PMI policy to determine if, how and when they will cover medical care due to COVID-19. Some will allow claims for hospital care up to a certain number of days (e.g. 9 days), up to a certain amount per day (e.g. £500). These figures are just a rough guideline and they will vary from case to case. The situation with the pandemic is also developing rapidly, so companies and their policies are likely to change in the coming months.
How do life insurance and similar policies work if I catch COVID-19 whilst abroad?
Again, always check the relevant section of your policy to be sure. There could be clauses that exempt the company from paying out if death, accident or injury occurs in certain jurisdictions (e.g. outside the EU) and/or under certain circumstances (e.g. irresponsible behaviour). It's a good idea, therefore, to review your financial protection plan carefully with a financial adviser before travelling abroad for a holiday or other purposes.
Invitation
If you are interested in starting a conversation about your own financial plan or protection then we'd love to hear from you. Please contact us to arrange a free, no-commitment consultation with a member of our team here at Elmfield Financial Planning in Padiham, Burnley, Lancashire.
Reach us via:
T: 01282 772938
E: info@elmfieldfp.co.uk