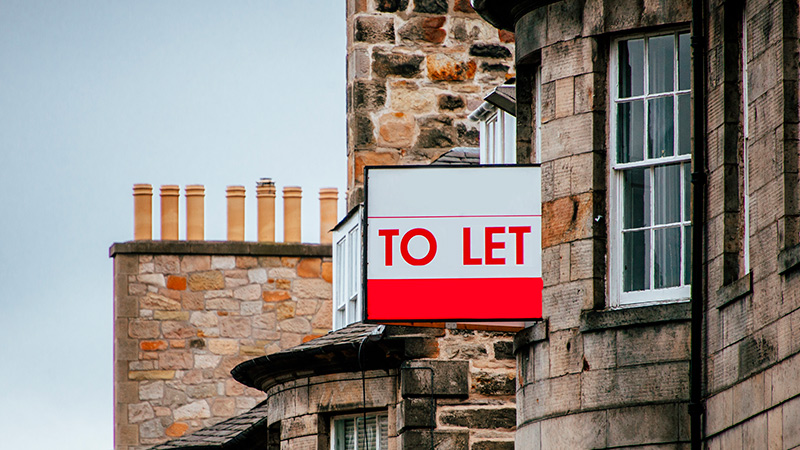 This content is for information and inspiration purposes only. It should not be taken as financial or investment advice. To receive personalised, regulated financial advice please consult us here at Elmfield Financial Planning in Padiham, Burnley, Lancashire.
It is a wonderful feeling when you finally pay off your mortgage and own your home outright. At this point, accommodation is now "free" just as life slows down for retirement. Yet this luxury is becoming harder to achieve. Property prices have continued to rise despite the pandemic – up 11% over the past year -, leading many to borrow for longer. 
Over the next 12 years, renters in the UK are expected to rise considerably to over 9m people. Many of these people will be pensioners. At the moment, about 32% of pensioners' monthly household income is spent on rent – but by 2032, this is expected to rise to 42%. This partly depends on whether the country can build enough houses (over 300,000 per year) to ease the demand pressure, helping to control rising rent costs. Yet this is far from guaranteed, and over recent years successive UK governments have repeatedly failed to meet their housing targets.
In this article, we explore the feasibility of renting in retirement in 2021 and in the years ahead. We hope you find this content useful. If you'd like to speak to an independent financial adviser then you can reach us via:
T: 01282 772938
The rent-ownership disparity
Suppose you retire at age 68 with your house fully paid off. This eliminates a huge monthly bill and lowers your essential costs for the next 10, 20 or 30+ years. A renter, however, potentially needs to pay £100s each month over this timeframe, which could amount to £100,000s. 
To address this, renters must potentially save more for retirement (perhaps working for longer) or consider other options. One might be to move to another area of the UK – or even abroad – where rents are cheaper. Another idea is to use some of your savings to buy a cheap property outright, which takes away your monthly rent cost – but also likely reduces your retirement pot and, therefore, also your retirement income.
As a renter, it is also important to factor in possible rent increases over a 10, 20 or 30+ year retirement. When you own your home outright, however, you do not face this threat. As such, provided it is possible, it is usually more financially astute to try and own a property when you retire instead of renting – since your costs are more predictable and manageable.
Renting options
For many people, fully owning a home in retirement will not be realistic. Fortunately, there are some good options. One idea is to consider living in a retirement village. Not only does this offer a social life and community activities on your doorstep, but also much more affordable rents. You might also consider moving in with a friend or sibling to share the rent costs.
Renting does keep your options open, allowing you more freedom to move to another location or country as the desire takes you. Overseas, it may be possible to rent somewhere with a lower cost of living, better weather and great food – for a fraction of the prices in the UK (e.g. Thailand or Vietnam). However, you will need to consider carefully how you would access your pension(s) from overseas and what kind of infrastructure exists to meet your health and social care needs.
Ideas to gain home ownership
If you are currently renting and would like to own a home – yet struggle to see how you might afford it – there are a range of ideas to consider. One option is the Older People's Shared Ownership scheme (OPSO). Currently, this is available to over-55s who live outside of London and whose household income is less than £80,000 per year. 
You must also either be a first-time buyer or someone who used to own a home but cannot afford to buy a new one. This scheme allows you to steadily build ownership of 10-75% of the home's value. Once you own 75% you no longer need to pay rent, but if you own less then you pay rent on the share that is leftover. Military and ex-military personnel are given priority for the scheme. Bear in mind that only residents of England can access the OPSO.
Another option might be to consider buying a property with friends or family. If you do not mind sharing your living space with other people, this could be a great way to spread out the financial burden of a mortgage and eventually live somewhere for "free" in retirement (when it is paid off). However, you do need to exercise great care here. Different people have various goals, beliefs, aims, views and priorities in retirement. Even good friends can fall out – which could result in you living a long time with someone you no longer get along with! 
However the ownership is split, it should be written into a trust deed (a "declaration of trust"). It will detail who is responsible for what (e.g. bills), what happens if one person wants to sell their share of the property and what happens if one person dies. Bear in mind that if you take out a joint mortgage with a friend or family member, you are both liable for the debt. Should someone decide to stop paying, the lender could come after the other person for payment.
Invitation
If you are interested in starting a conversation about your own financial plan or investments, then we'd love to hear from you. Please contact us to arrange a free, no-commitment consultation with a member of our team here at Elmfield Financial Planning in Padiham, Burnley, Lancashire. 
Reach us via: 
T: 01282 772938